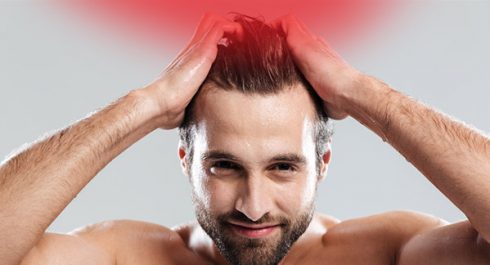 Hair treatment with laser is generally preferred by patients who are afraid of the injection procedure performed in mesotherapy and PRP treatments.  The device used in laser application is a laser application system with a very low dose of Diode rays.  During the application, the comfort of the patient is also very appropriate and he can have hair treatment with laser even while reading his book or newspaper.
Thanks to this system in our clinic, thinning hair are strengthened and people with hair loss problems are slowed down and stopped.  Hair treatment with "Sunetics laser"; is a very suitable technology for both men and women who suffer from hair loss, thinning, and hair loss.  The laser beams used in this application, which are applied to the scalp hair from 107 different points continuously, reach the hair follicles by scanning this area completely.  As a result of scientific researches, the low dose of laser beams given to the scalp enables the follicles in the region to grow much faster and healthier.  This application, called cosmetic laser, is suitable and safe for both men and women.  Although the average rate of new hair growth determined in clinical studies varies depending on the pathology, it is around 40%.
The application without any side effects can be preferred easily and safely
Who Is Hair Laser (Sunetics) Suitable For?
The first and most important stage is the interview for the treatment plan created and followed by your doctor.  All women and men with thinning, shedding, and damage to their hair are suitable for laser hair treatment.  Also laser therapy;  It also increases the success of hair transplantation in cases with hair transplantation.
 When do Do Post-Application Results begin to Be Seen?
Significant improvement begins within 2 – 4 months and the effect of the application increases over time.