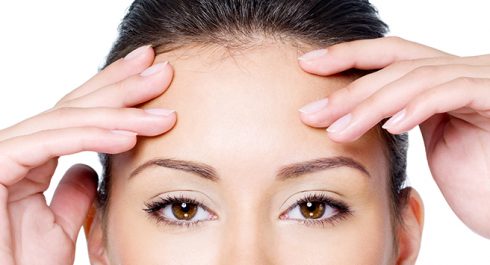 The brow -or forehead- plays a prominent role in our facial expressions. A furrowed heavy brow can give an impression of tiredness to the face. Brow lift surgery is a procedure that helps improve brow problems such as :
Wrinkles in the forehead.
Sagging brow that lowers the upper eyelids.
Drooping eyebrows.
Frown lines between the eyebrows.
As Turkey has become a leading country in plastic surgery, people from all over the world come to Istanbul to regain their youth.
Brow lift procedure in our clinic in Turkey
Brow lift procedure is performed under general anesthesia, and it lasts one to 1,5 hour. Depending on the patient's goals and the changes needed, the surgeon will perform one of the possible methods below.
Endoscopic incisions : In this method, the surgeon will make tiny incisions just behind the hairline to penetrate a scope (a small camera). In the other side, will enter a special instrument to make the necessary changes in the forehead tissues. Although, this method is less invasive, it is suitable for minimal brow problems
Temporal or limited incisions brow lift : The surgeon makes slightly larger incisions above the temples right behind the hairline. afterward, he will lift the forehead skin and reposition the brow tissues.
Classic or coronal brow lift : is less used because it is the most invasive. However it may be necessary to achieve the patient's expectations. The coronal brow lift involves making incision into the scalp, from ear to ear. Then, the surgeon will remove excess skin and tissues and reposition the forehead and eyebrows muscles into a youthful appearance.
Recovery after brow lift surgery
The incisions are closed with sutures that will be removed after one week. After brow lift surgery, you must expect swelling and bruising for about 10 days. However, pain is less common, but you may feel discomfort or tightness in the forehead.
You can go back to work after 1 to 2 weeks, depending on the type of your work. You can resume exercising and more strenuous activities after 3 to 4 weeks.
Brow lift results
Although brow lift results are immediately visible, the final results will appear after one or two weeks. As the swelling and bruising resolve, you will see a smoother forehead skin and a youthful appearance.
Who are the candidates for brow lift surgery ?
You can think about undergoing a brow lift if you :
Are healthy, and you don't suffer from any serious medical problem.
Have a healthy weight.
Think that you look angry because of frown lines between your eyebrows.
Have wrinkles in your forehead.
Drooping eyelids that make you look tired.
Have realistic expectations.
Before After Gallery
FAQ
You can take a shower the day after the surgery, and you can gently wash your hair 2 days after the surgery with a mild shampoo. Pay attention to be gentle while combing your hair.
Brow lift results are long lasting, however no procedure can stop the aging process.